coyote dry lake Yermo, CA
---
we went to our usual camp spot, Coyote dry lake A.K.A. The Outhouse. This was the first trip i have gotten to take my sami out in about 4 months since i started work on it so i guess this was a "shake down" run as well. It didn't take me but 10 minutes to rip apart my shock towers that we had cut off and tried to reuse, they tore off right at the top edge of the frame rail. i moved my axle forward a few inches and now my drive shaft is to short as well so that got removed and i spent the whole trip in 2wd but i still had a hell of a time.
There are a few awesome little canyons i'd like to explore but no one in our group can fit/is capable/ is willing to follow me
so if anyone wants to make a little gathering/trip out of it let me know!
now for the sami porn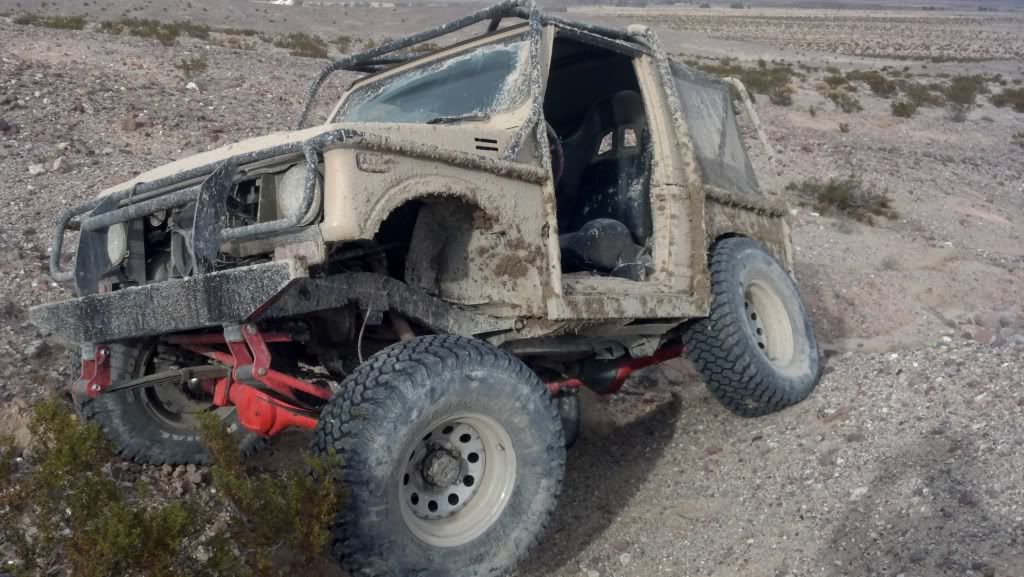 my sweet ass split bench rear seat
__________________
88 sami: new exo and tube clip in the making, spring over, yj springs, front axle moved forward 4", home made front bumper, a/c turned into onboard air, toyota power steering, sky ott steering, slutty snatch #557, t-bra and thong, grs-1 6:1, 5.12's in the axles